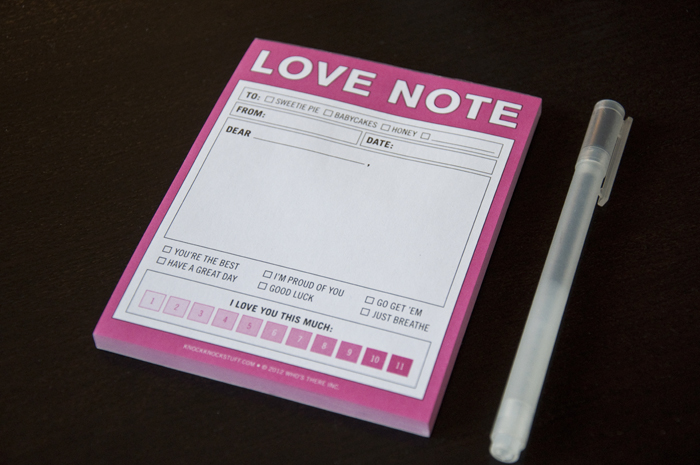 Letters are the best! Even a quick scribble of adoration brightens a day. My Mom would jot notes on my napkin (and a kiss), while packing my school lunches–they were almost as good as my Publix chocolate-chip cookies! And when I was old enough, I wrote her notes and hid them deep in her suitcase for discovery mid-trip (she was a flight-attendant and traveled weekly).
When the mailbox moved in, Adam was a little intimidated. A whole letter?! So I softened the blow and gifted him "Love Notes", a glorified mad-lib, not much larger than a post it. Its a perfect fit for our tiny box, and there is a small space for sentiment. Sometimes Adam draws pictures, and sometimes I get a 12!
Do you leave notes for the ones you love?
Knock Knock + a Muji Pen (my absolute favorite!)