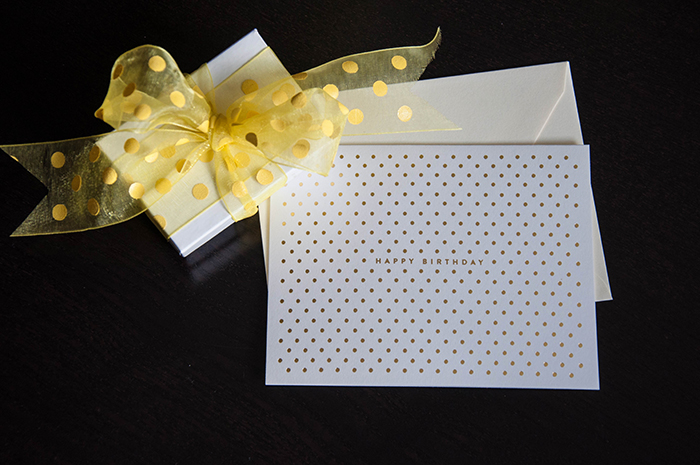 I love birthdays. The cake and ice cream, the party hats, the presents. I get a ridiculous amount of joy out of shopping for other people, most especially my family and friends. Christmas really is the most wonderful time of year for me (did I mention I also love to wrap?!).
But every now and again, a birthday trips me up. I'll have a super-fashionable and thoughtful friend to buy for and I'll get totally stumped. As such was the case with Andrea. She celebrated her birthday in January—it took me nearly five months to deliver on the birthday wishes. I only take partial responsibility for the delay though. She's on the hook for being so notoriously hard to shop for! But I always say, better late than never!
Andrea,
Very, very belated birthday wishes—I mean its practically your half birthday, can you ever forgive me (the gift isn't even *that* good)?! I know you're not really one for sap, but its your birthday, so you're just going to have to sit tight for a hot second.
You birthday is one of my favorite days of the year. I may have only celebrated a handful alongside you, but I cherish every year of our friendship. Your incredible patience (hello a million dressing room selfies), sense of humor and tough love are my most favorite things about you. You have a heart of gold and a totally infectious smile. You're terrible with a map but always know what I should be wearing and where to find it. Could I ask for a better friend?! No way! I am so grateful for you, our dates and most especially our trans-atlantic adventures (which should totally be an annual occurrence)!
We may not have a history that dates back to grade school, but I feel like our souls have known each other since the beginning of time. So happy birthday sweet friend of mine. Here's to many, many more.
I love you,
Lauren