I've never been a stamp collector per say, but I do appreciate clever postage design. I discovered The Postage Service while stocking up at Urbanic last year. Christine Schaefer collects beautiful stamps from various decades and affixes them to envelopes. You can pen a note and pop it in the mail without any fuss. No postage required! And she has great taste when it comes to stamps.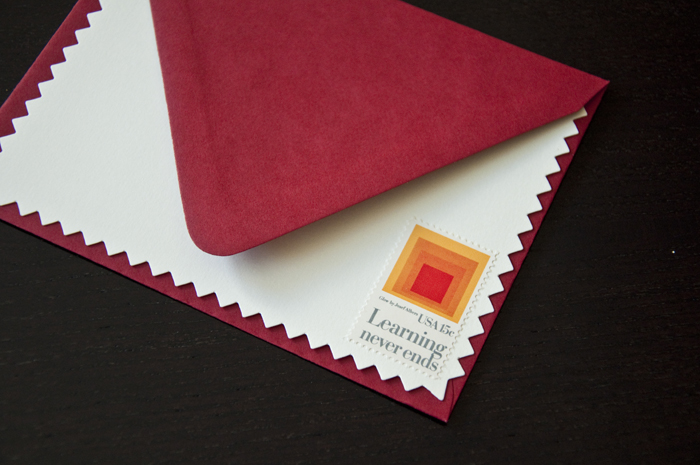 Best of all, if you're planning a wedding or a special event (ahem) you can commission her to find the perfect postage for your special correspondence.
Do you have a favorite stamp? I sure do!