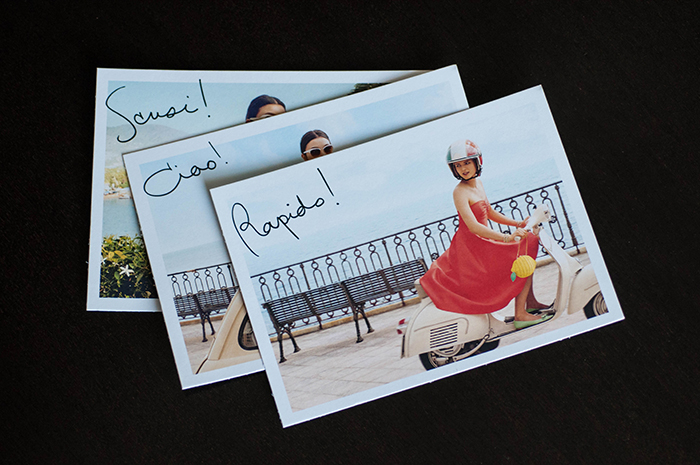 Nothing quite makes my heart sing like a full mailbox. And anyone who shares this love of thoughtful correspondence is a.o.k. by me. A few weeks ago, I got the most delightful surprise from the like-minded lovelies at Kate Spade.
Instead of your typical email *SALE* blast, or even a glossy mailer, the exceedingly clever folks at Kate Spade sent along a pack of four postcards. One lured me into my local shop with the promise of a 20% discount, while the other's playful images made me desperate for a Vespa ride (and a vacation). A final card contained the cutest stickers, perfect for embellishing correspondence. I had such a hard time deciding who the lucky mail recipients should be!
I'm a big fan of the simplicity of postcards–no pressure for a long letter, just simple and fun. Most of the postcards I receive are from far away places with the most gorgeous views. I always wonder if the postman reads them too!
What's the best postcard you've ever received? Do you ever send postcards to strangers?