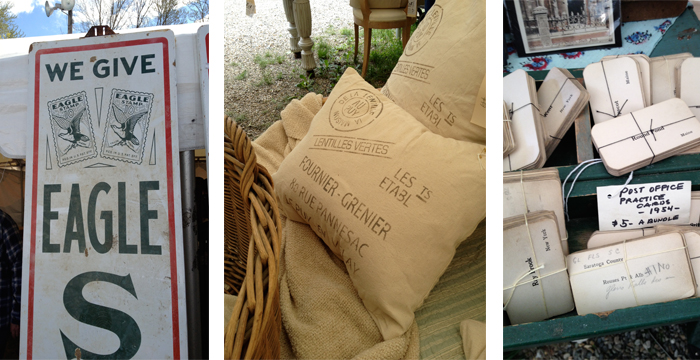 Brimfield is the largest outdoor antique show in the county. More than 5,000 dealers gather along Route 20 in Brimfield, Massachusetts, showcasing treasures (and admittedly some total rubbish). The mail inspired finds are always my favorite—are you surprised?! And this year did not disappoint.
I could have read every letter in that box! I always say the best part of letters is their lasting power. Some of these gems were postmarked 1909! Can you even imagine?!
Mailboxes! And pens, oh my! This collection of carefully curated and anotated writing utensils blew me away! The best part of the show: giant ice tea with orange slices! I won't tell you how many I drank. Okay, I will. Three!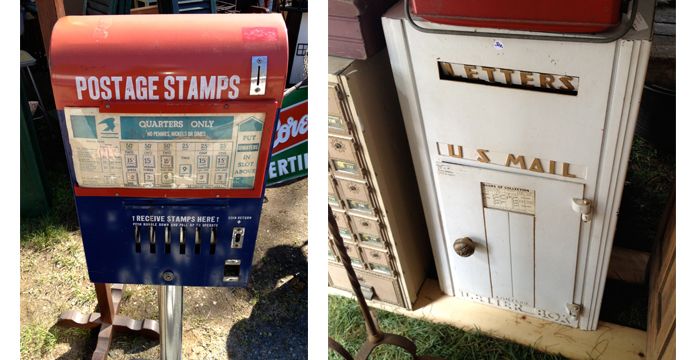 This white and gold letter box from Maine came home with me. Bill of Found Again Treasures drove a hard bargain, but I just had to have it! His collection of mail inspired finds had me swooning. Best of all, he was the consummate gentleman and loaded this hunk of gorgeous metal into my SUV. Bill for the win!
If you missed the May show, ink your calendar for July or September. It's an easy drive from New York City and can be done in a day if you have energizer-strength stamina. I got up before dawn and fueled with some bagels and good company. After traversing five fields, I was appropriately excited to sit for the three-hour ride home. It's a long day, but always worth the trip.