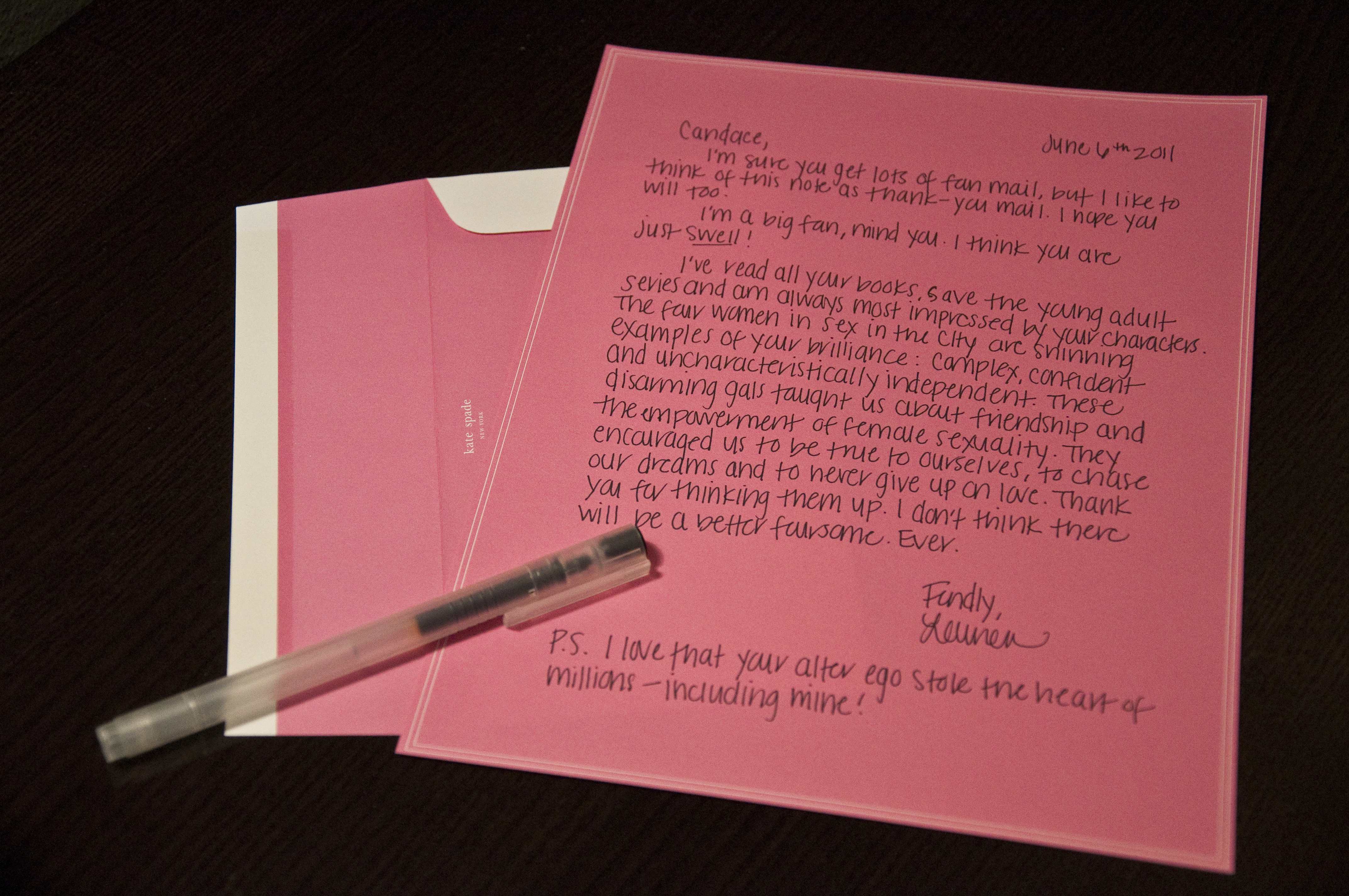 Today marks the fourteenth anniversary of Sex and the City's television debut. Fourteen years—can you believe it? Nearly four million viewers tuned in to the premiere, and by the end, ten million were hooked. (And still are—despite owning the series on dvd, I just watched back-to-back episodes on E!)
I so admire the brains behind the charming characters we've come to know and love (and assign to our girlfriends). Candace Bushnell wrote what she knew, and became wildly successful for an alter ego. How fabulous is that?!
…
June 6, 2011
Candace,
I'm sure you get lots of fan mail, but I like to think of this note as thank-you mail. I hope you will too.
I'm a big fan, mind you. I think you are just swell!
I've read all your books, save the young adult series and am most impressed by your characters. The four women of Sex in the City are shinning examples of your brilliance: complex, confident, and uncharacteristically independent. These disarming gals taught us about friendship and the empowerment of female sexuality. They encouraged us to be true to ourselves, to chase our dreams and to never give up on love. Thank you for thinking them up. I don't think there will ever be a better foursome. Ever.
Fondly,
Lauren
P.S. I love that your alter ego stole the heart of millions—including mine!
old school kate spade writing paper