I love to travel and nothing tickles me more than posting an international letter. Today's letters go to two ladies with the same adventurer spirit: Lauren is making maps in Africa and Sabeen is seeing the world one country at a time.
…
May 31, 2011
one hundred and fifty: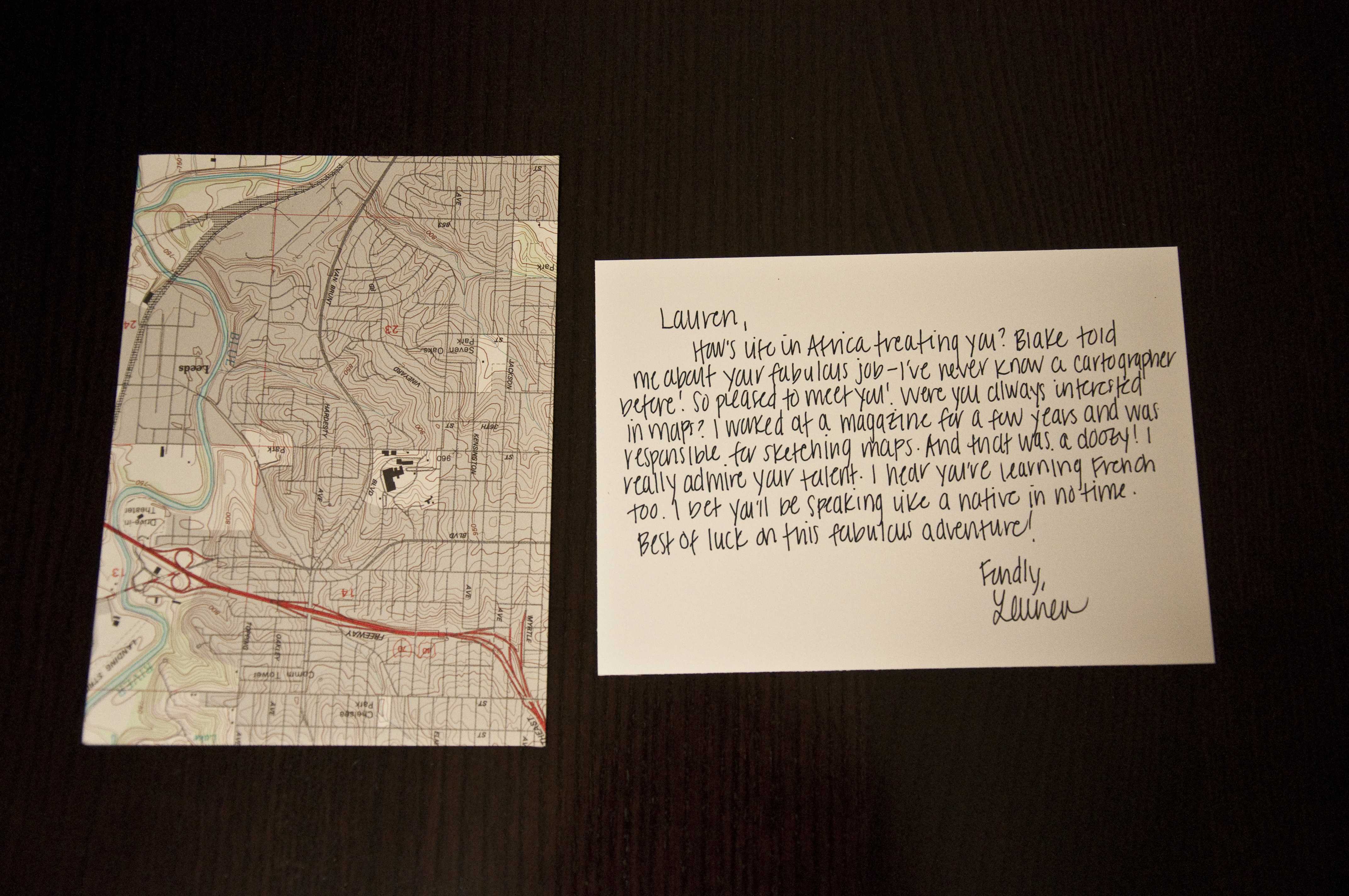 Lauren,
How's life in Africa treating you? Blake told me about your fabulous job—I've never met a cartographer before! Were you always interested in maps? I worked at a magazine for a few years and was responsible for sketching maps. And that was a doozy! I really admire your talent. I hear you're learning French too. I bet you'll be speaking like a native in no time. Best of luck on this fabulous adventure!
Fondly,
Lauren
+
one hundred and fifty and a half: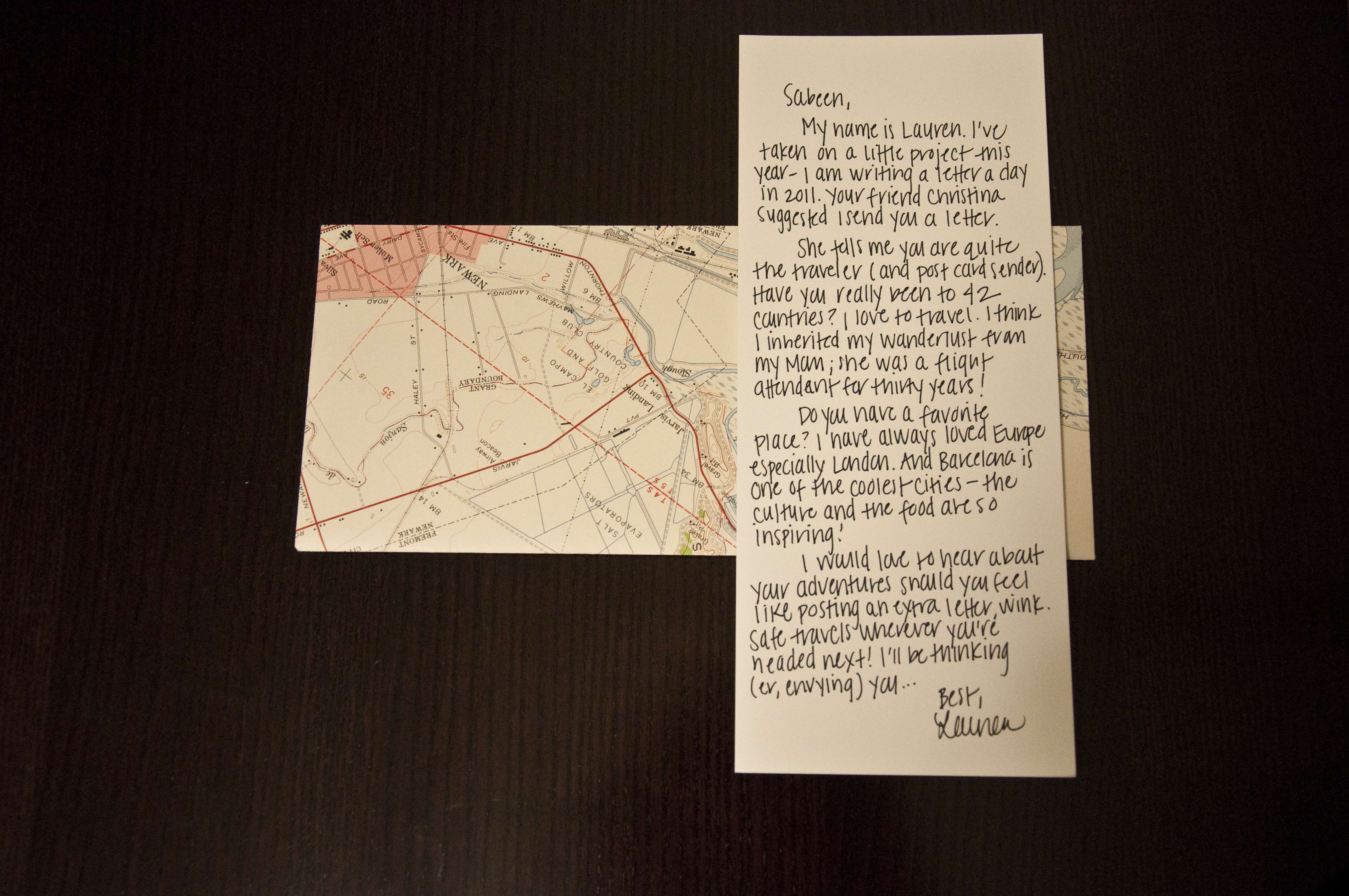 Sabeen,
My name is Lauren. I've taken on a little project this year—I am writing a letter a day in 2011. Your friend Christina suggested I send you a letter.
She tells me you are quite the traveler (and post card sender). Have you really been to forty-two countries? I love to travel. I think I inherited my wanderlust from my Mom; she was a flight attendant for thirty years.
Do you have a favorite place? I have always loved Europe, especially London. And Barcelona is one of the coolest cities—the culture and the food are so inspiring!
I would love to hear about your adventures should you feel like posting an extra letter, wink. Safe travels wherever you are headed next! I'll be thinking (er, envying) you!
Best,
Lauren