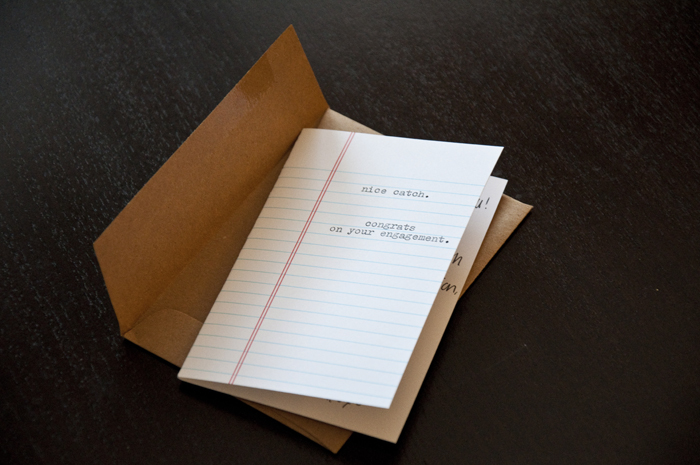 Two weeks ago, my dear friend Claire got engaged. Two days after the sweet proposal she earned another diploma–this girl does not mess around. I am just so happy for Claire + Geoff (the lucky guy) and for the bright future that lies before them.
Claire,
My heart just swells for you! So much happy headed your way! Congratulations on your engagement. Geoff is such a wonderful man–and gosh does he love you. I know he will be the perfect companion, friend and partner for you. (May we just remind him that I loved you first?!) I wish you two a beautiful life filled with love, laughter and sunny days!
Love,
Lauren xoxo
Well hello there smarty pants!
You are just full of accomplishments lately. Slow down and let the rest of us catch up! Congratulations on earning your masters degree! I am so proud of you (looks like you got your MRS the second time around too, wink). May it bring you loads of professional success. I know you'll be great at whatever lies ahead–I'm so excited to have a front row seat. Now enjoy summer while you still can (and for the rest of us too). Love you tons!
Lauren xoxo