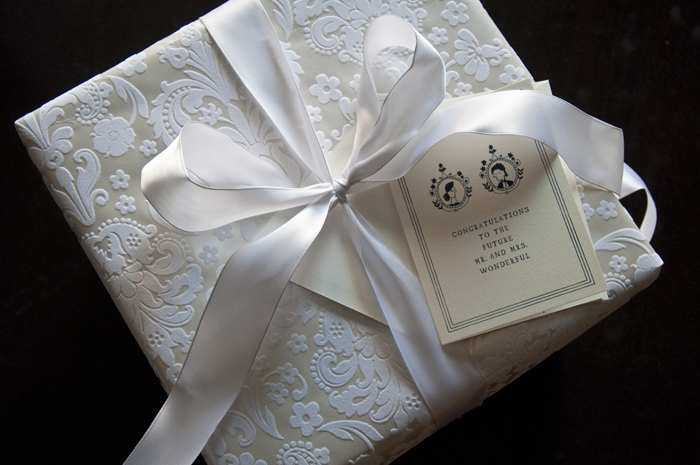 Wedding season is in full swing for us! We have a wedding a month between now and the start of 2014 (including our own). And the engagments keep coming too–I just love reasons to celebrate our friends!  A few weekends ago we attended a gorgeous brunch on the rooftop of the Nomad Hotel in honor of our friends. The setting lovely, the weather just-right, and the couple as sweet as can be.

Courtney + Barrett
Congratulations on your engagement–we are so happy for you two.
We thought with all the bottle poppin' you'll be doing to celebrate, these might come in handy (psst. we included a gift receipt and highly encourage exchanges).
Looking forward to your wedding day already…
Best Wishes,
Lauren + Adam
xoxo
(Since the future Mr. + Mrs. weren't registered, I decided on a champagne tub for chilling all those celebratory bottles and a save-top just in case they had leftovers.)