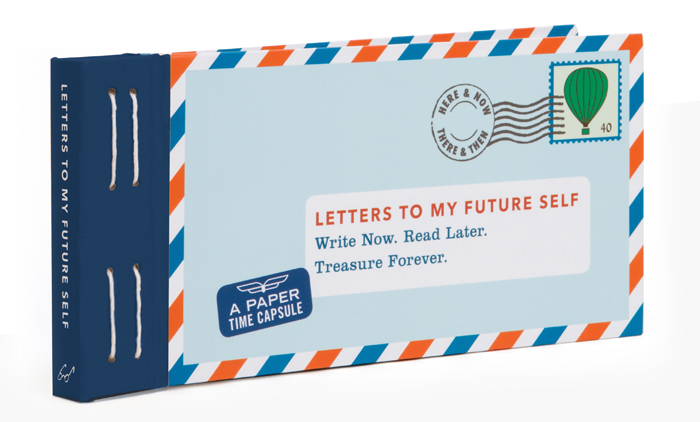 I'm in this sweet spot right now where things are pretty darn great. And I am so grateful. I have my health, a wonderful family and a job I love. Sometimes I want to stop time or at the very least have a strong reminder of this moment in my life. I've never written letters to my future self, but I'm kind of digging the idea.
Lea Redmond has created a book of twelve fold and 'mail' letters, Letters To My Future Self. Each note to your future self prompts some reflection–its like a dozen diary entries for later. I think its the perfect way to contemplate life in the moment. And what a great reminder down the road when things head south or when you want to remember that amazing vacation you took as newlyweds. Wouldn't this make a gift for a graduate or someone embarking on a great journey in life?
Have you ever written letters to your future self? Or your former self?