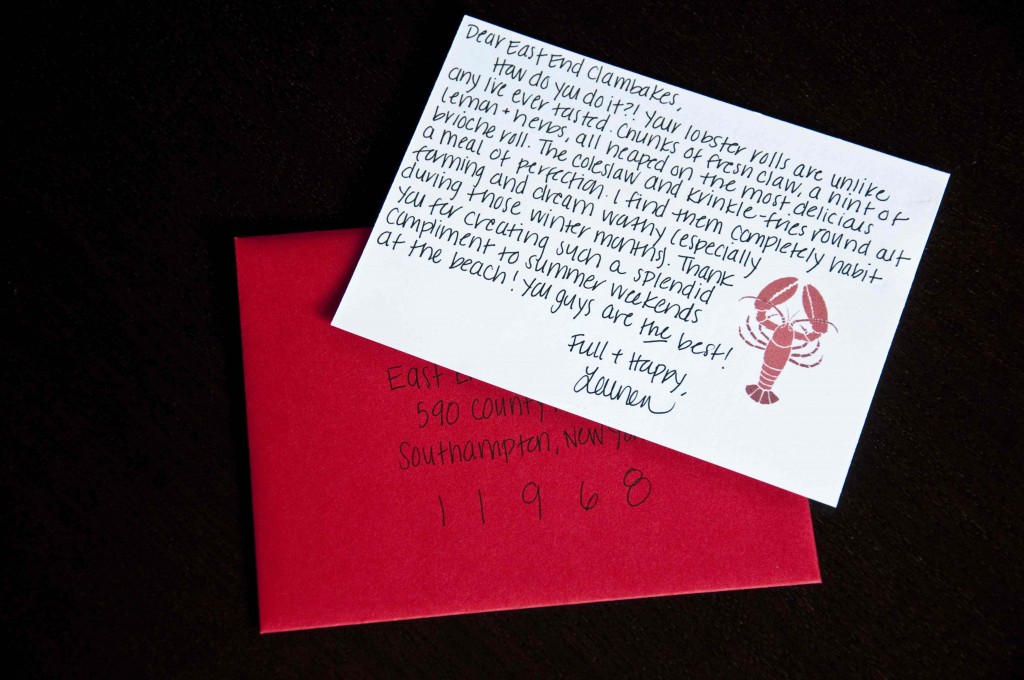 The lobster roll is a wonderful thing friends—it is the most delicious mark of summer. Should you ever find yourself on County Road 39, en route to the Hamptons, do not miss East End Clambakes.
…
June 18, 2011
Dear East End Clambakes,
How do you do it?! Your lobster rolls are unlike any I've ever tasted. Chunks of fresh claw, a hint of lemon + herbs, all heaped on the most delicious brioche roll. The coleslaw and krinkle-fries round out a meal of perfection. I find them completely habit forming and dream worthy (especially during those winter months). Thank you for creating such a splendid compliment to summer weekends at the beach! You guys are the best!
Full + Happy,
Lauren
paper + envelopes from Paper Presentation
WARNING: photo may make your mouth water and your belly grumble …